Strader 3-1 expansion chamber exhaust for Suzuki GT550 (all years)
Used
Probably the last one left on the planet
$600 grabs it
(posted 9/21/2018)

Service notes:
Designed to work with stock airbox and filter. Walter Strader recommended same main jetting as stock but with all 3 jets the same size. My preference would be to jack up the needles 1/2 a clip setting (with a shim washer) see how that works, and then try a full clip setting if needed. Also one size bigger pilot jet.

Sound is louder than stock but not ridiculous. Still ok for street use. Much milder than those popcorn-pop sound race chambers.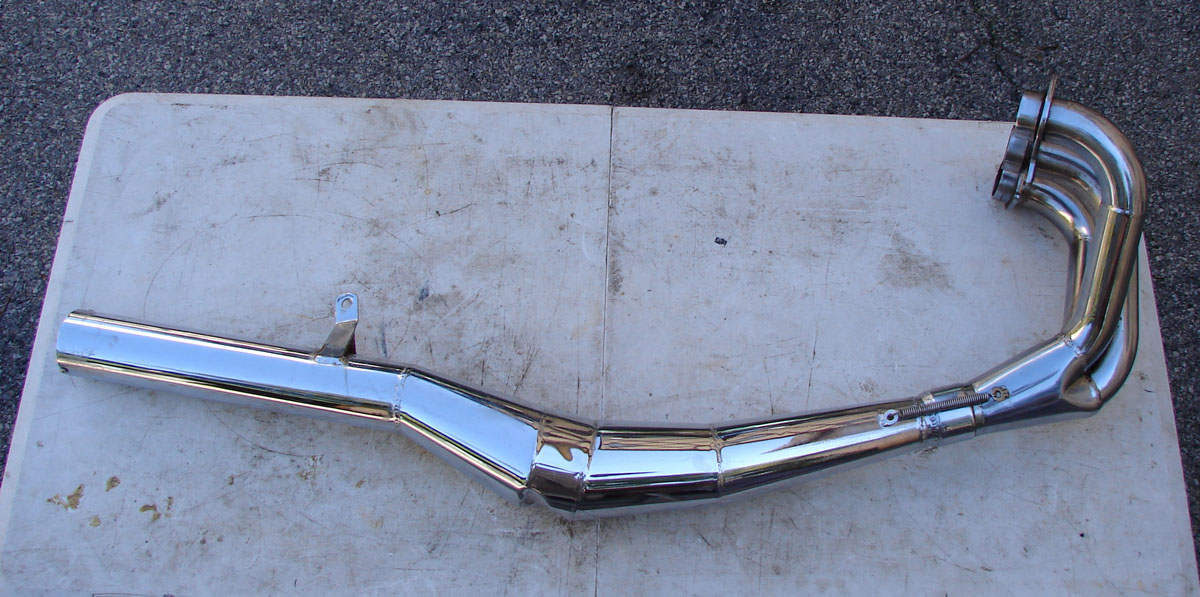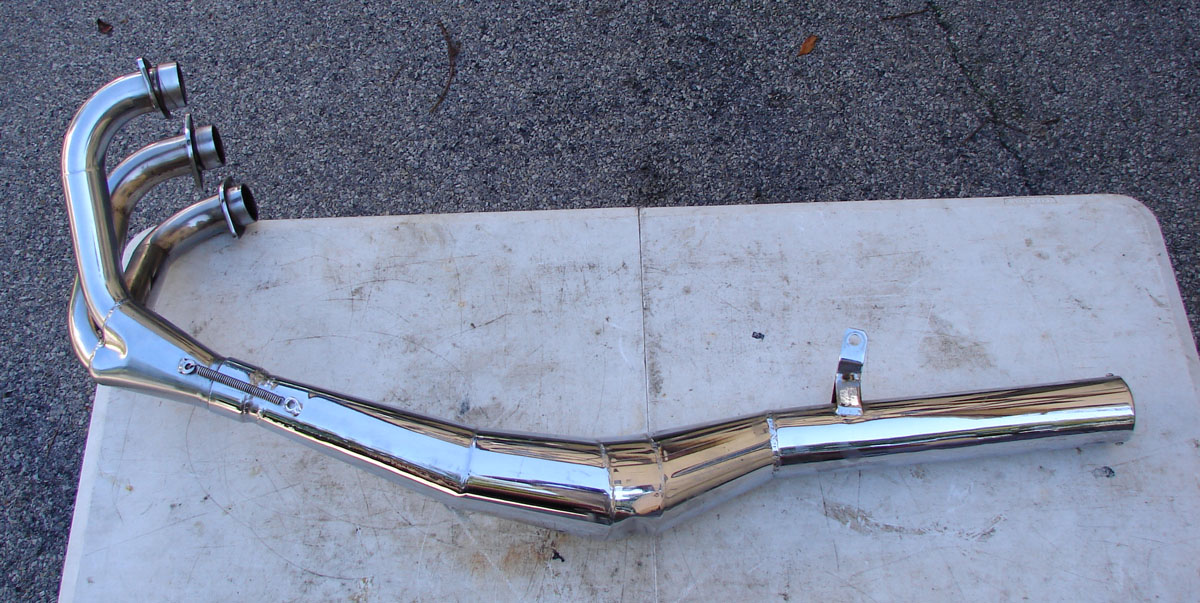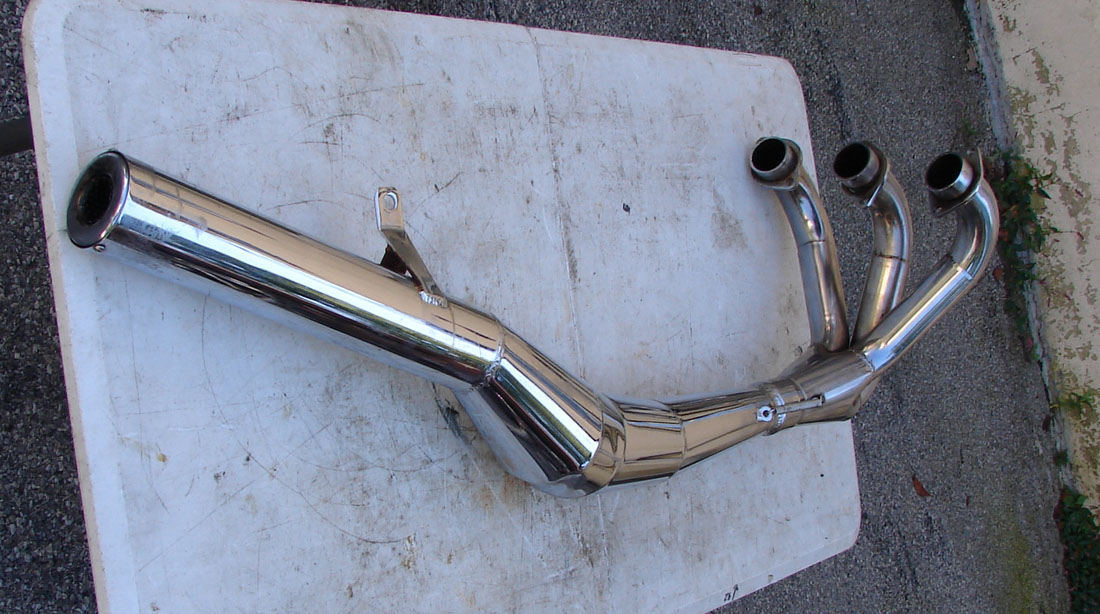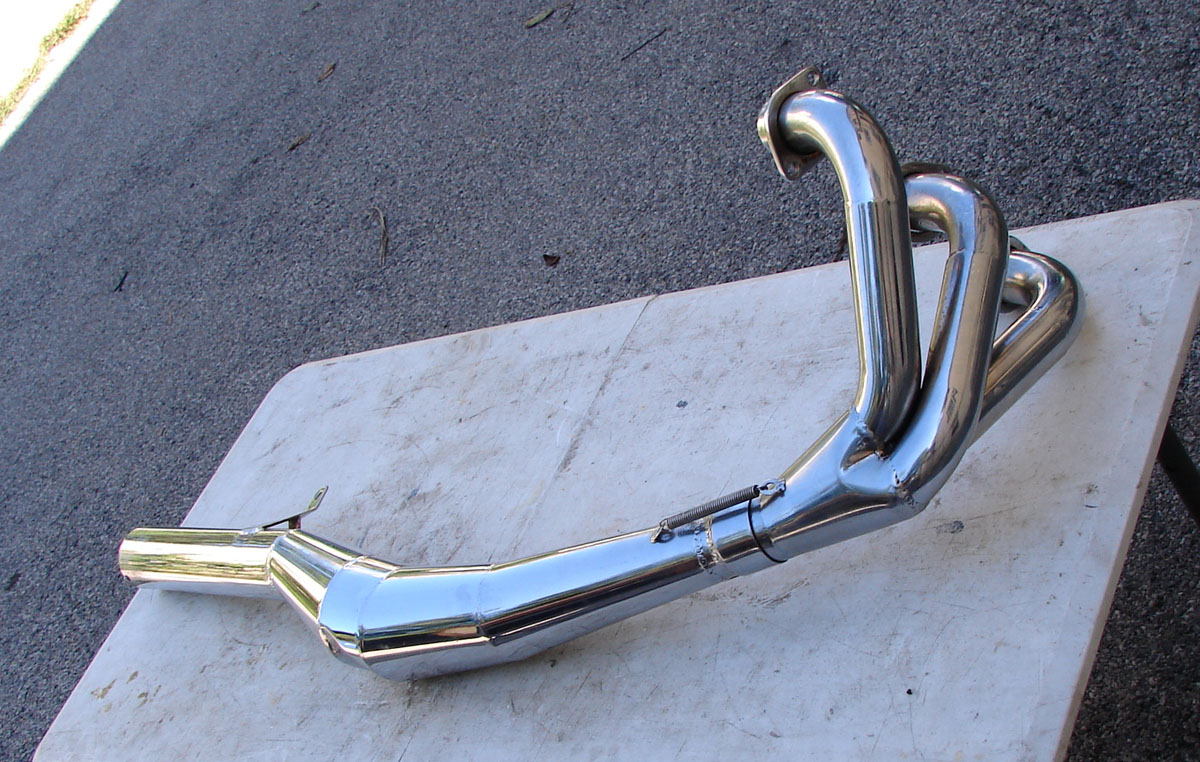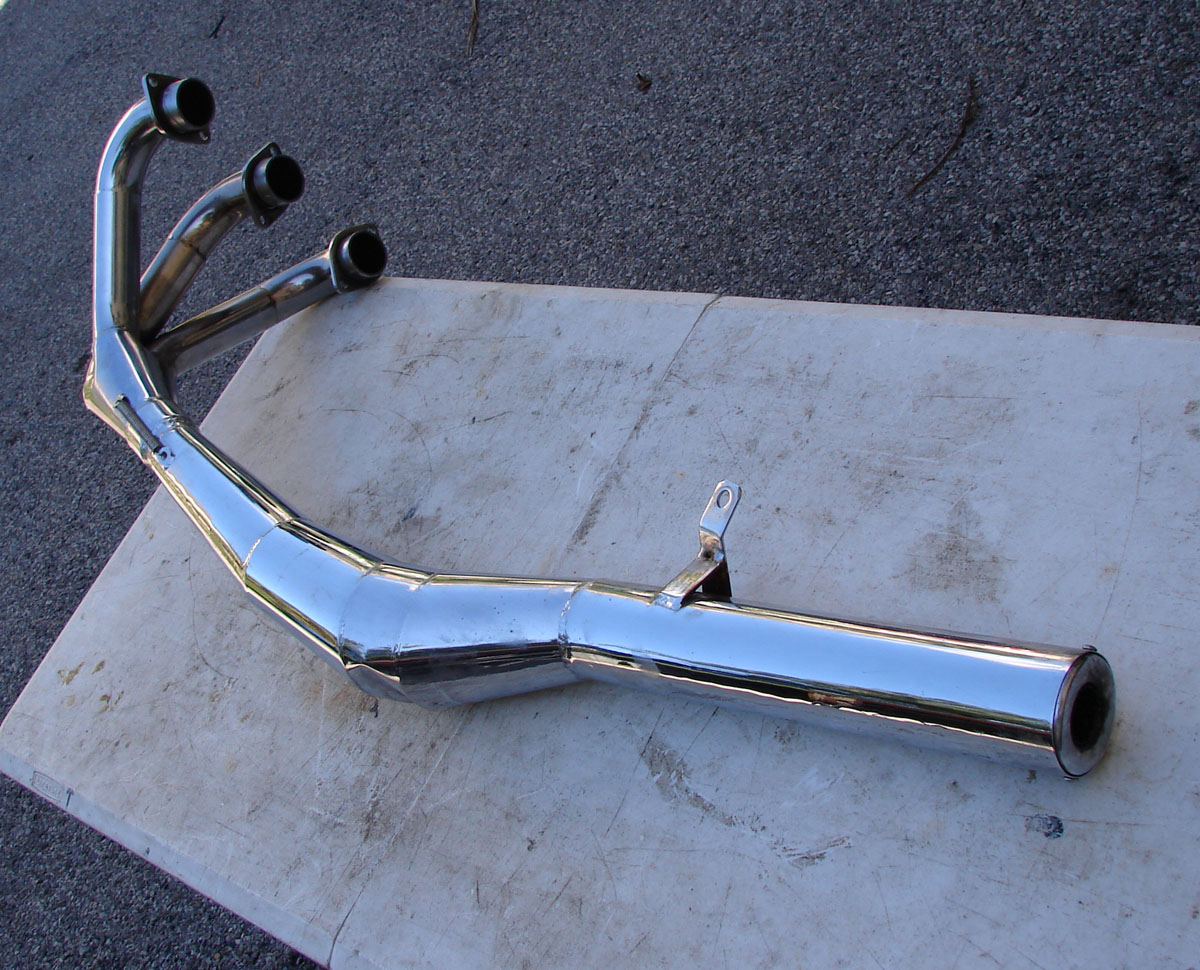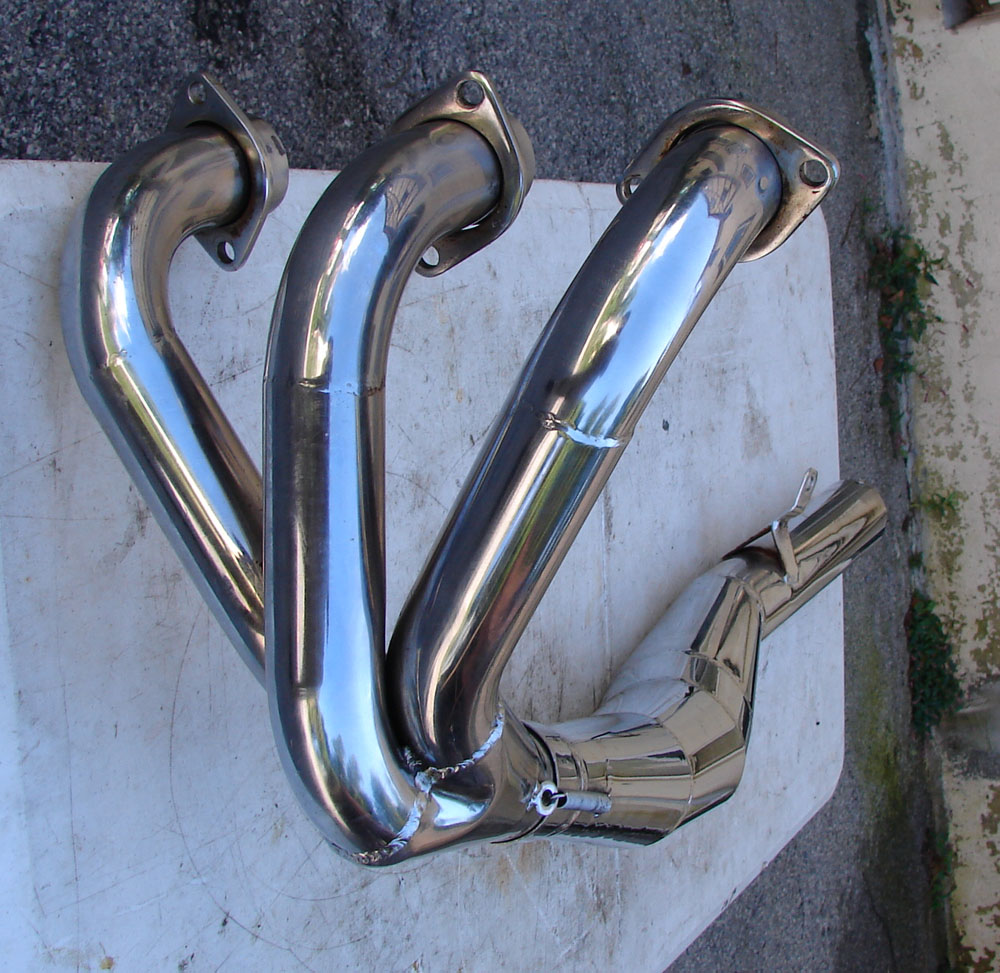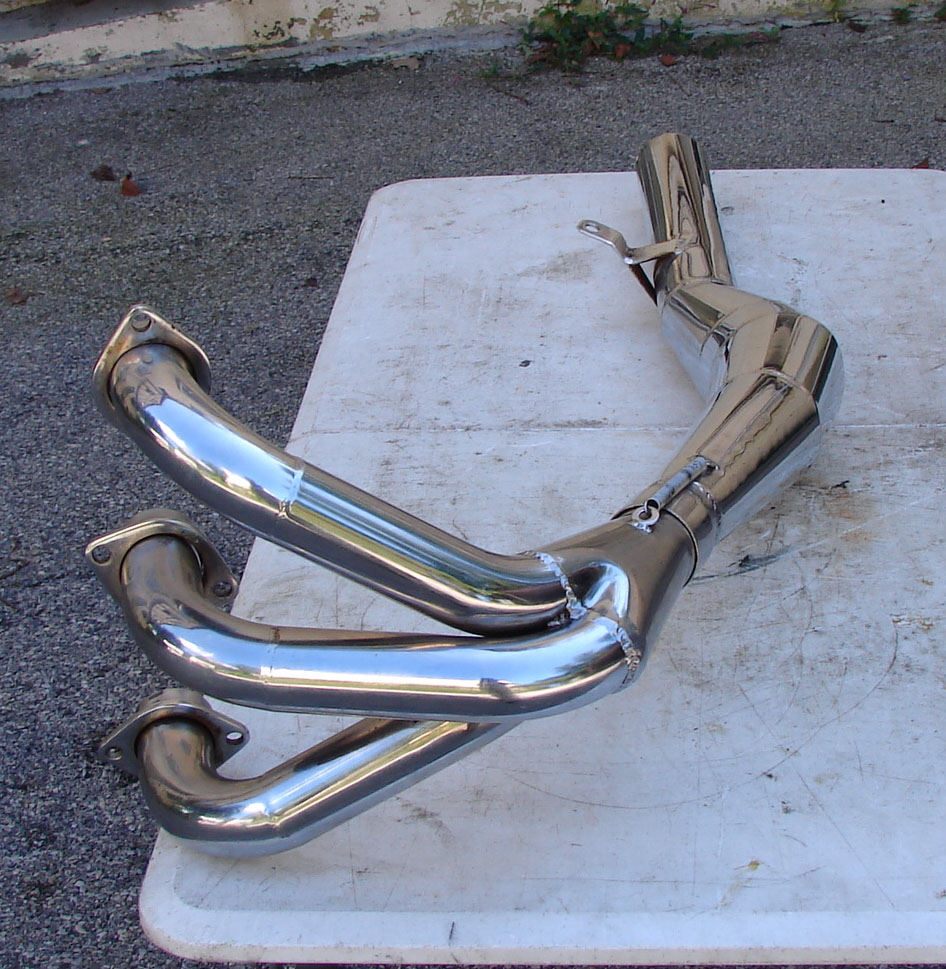 This is how it looked on the bike I removed it from: